Admin users can define a list of file extensions that Desktop Sync and Desktop App clients should not upload to the cloud. Desktop Sync and Desktop App will continue to download existing files with the defined extensions, but updates or new files will not sync to the cloud and remain only on users' machines.
Click the Menu icon and select Settings from the drop-down.
Click Applications from the menu on the left.
Add the file extensions you'd like to exclude from uploading and click Save.


These file extensions will be excluded from uploading through Desktop Sync and the Desktop App.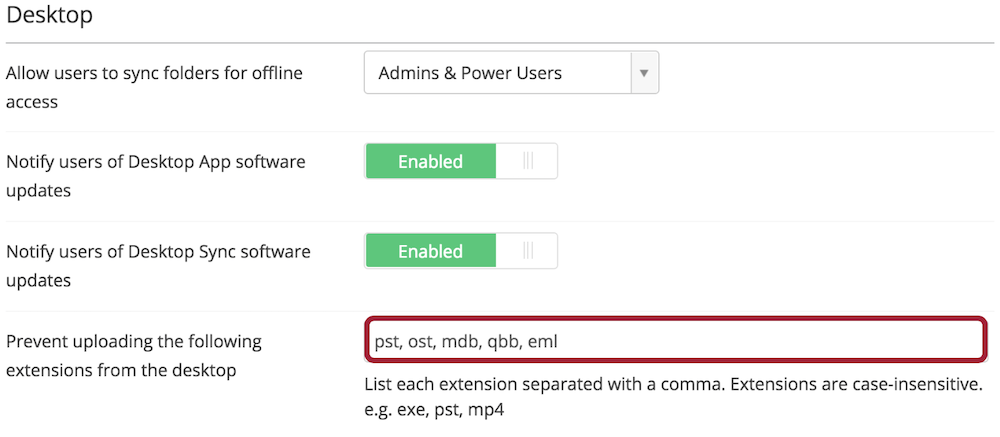 Users see a message when files are not uploaded due to sync exclusions.