Product: WebUI Release Date: September 21, 2022.
Viewer Only Permission (Limited Availability)
Egnyte is excited to announce Limited Availability of Viewer Only permission for Platform Enterprise Plan customers as an inclusive feature. Viewer Only permission is a new folder permission level that allows customers to better protect their contents by restricting files from being downloaded while still being previewable in the WebUI.
Egnyte will activate Viewer Only permission on a rolling basis to all Platform Enterprise plan customers as soon as the domains fulfill the technical requirements. Viewer Only permission will not be activated without the domain fulfilling all technical requirements.
Learn more about Viewer Only permission here.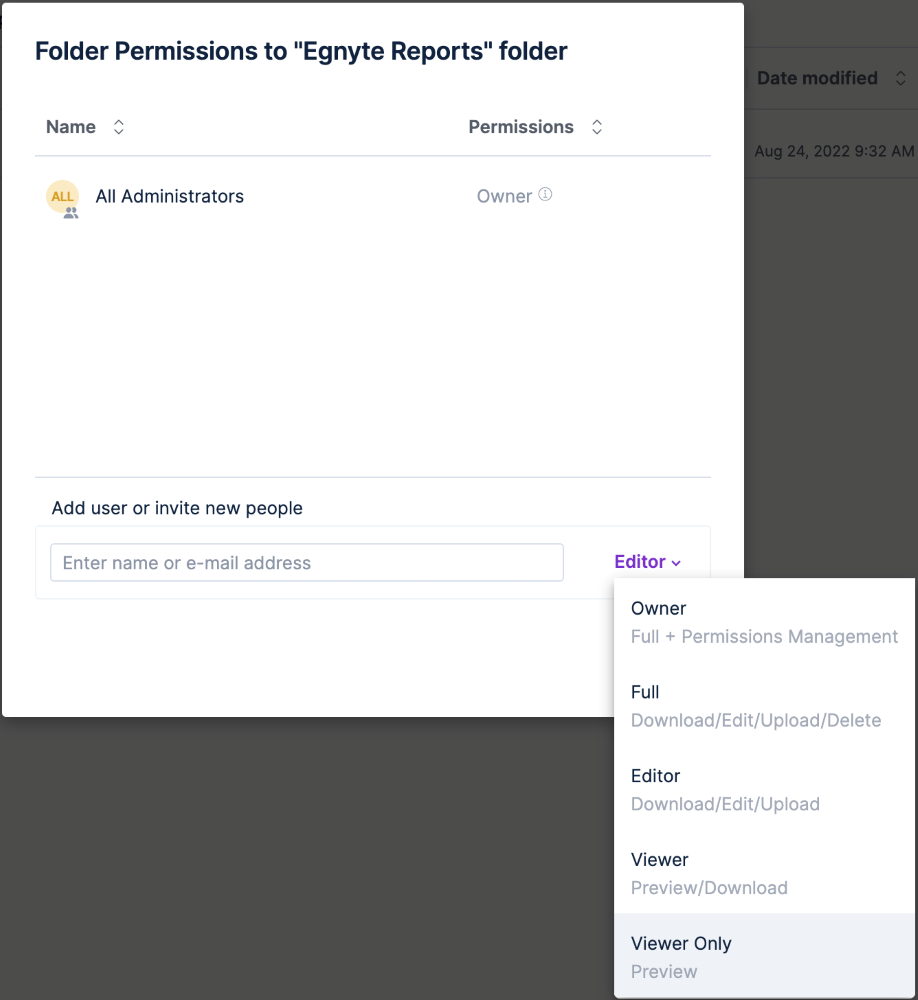 Escalations and Key Issues Addressed
Video Preview on Regular File/Folder Links
An issue was resolved where videos could not be previewed in case preview generation was still ongoing.
Share Asset Button Missing when Uploading a File to WebUI
An issue was resolved whereby the 'Share asset' button was not shown after uploading a file to WebUI.
Copy/Move Advanced Permission Settings Not Available
An issue was resolved whereby the destination/source folder permission options were not available when moving or copying files.
Additional Information and Resources
The current release contains a few improvements to existing functionality.
Minor performance and stability improvements

Minor logging improvements

Minor UI improvements and bug fixes
The changes will be available to all users on September 22, 2022.