Audience
Any user of the Migration App.
This product is currently in Limited Availability. We invite any Customers interested in using the product to engage Egnyte Professional Services or their Customer Success Manager to have it enabled for their domain.
Context
When you run a scan in Migration App, the details page for the migration job displays Items That Need Your Attention. Below that, it lists two items: excluded files and unsupported files and folders.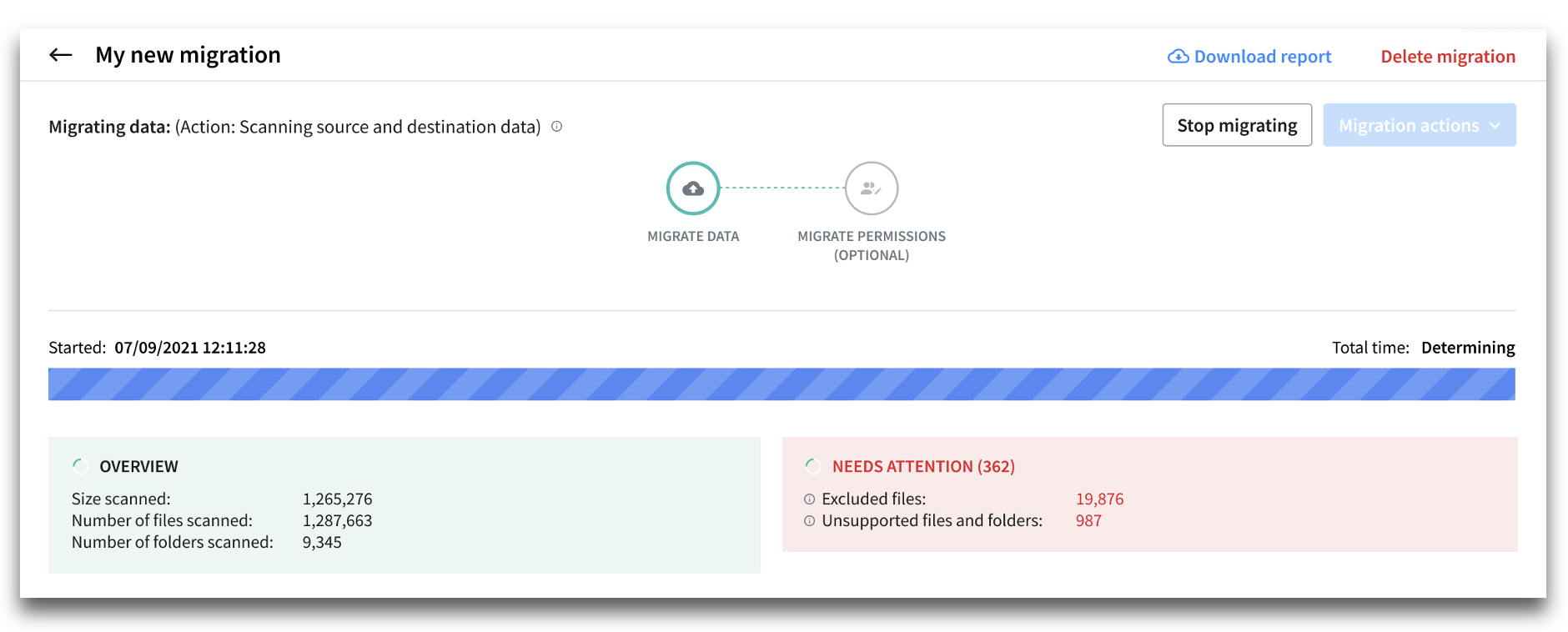 What's Excluded vs. Unsupported?
Excluded Files
Excluded files are incompatible with Egnyte.
Some items will never be migrated. It is not a function of the Migration App, but rather it is dependent on the Egnyte Cloud File System. Examples are Database files, temp files, files with a future timestamp, or vaulted files.
Some items are incompatible but may be modified to become compatible. These include file pathnames greater than 245 bytes and pathnames that contain multibyte unicode characters. If you can revise these names, the object may be migrated.
Unsupported Files and Folders
Unsupported files and folders are those with file names that are incompatible with Egnyte. These items can only be migrated if you fix the file and path names to meet Egnyte's requirements.
Using Sanitize in Migration App will fix file names by replacing offending characters with an underscore ("_") on the source. Once these are sanitized, they can be migrated.
For more information about unsupported objects, see this Helpdesk article.
For more information about sanitization, you may wish to view this Helpdesk article.