Audience
Any user of the Migration App.
This product is currently in Beta. We invite any Customers interested in joining the Beta program to engage Egnyte Professional Services for consideration.
Question:
Can I update the Migration App Agent when a Migration Job is running?
Answer:
No. You need to be sure no jobs are running before you update the Agent.
Context:
You may see a notice on the Migration Dashboard that a newer version of the Agent is available, providing a link to download and install an updated version. But if you have any currently running Migration Jobs, you will see an error.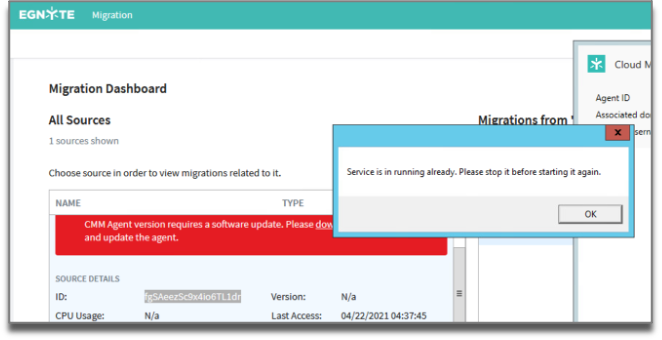 In order for the installation to be successful, you must ensure that any Migration Jobs are finished or stopped. Ideally, we recommend that you restart your machine before installing the new Agent, but that is not wholly necessary.