Audience
Any user of the Migration App.
Context
When you're installing the CMM Agent on your local Windows host machine, you need to first provide the Domain and Domain Username for your Egnyte account. But we also ask you to submit the credentials for a local user who has access to network share drives at the source. This will enable the Migration App to access and migrate the content from those shared drives.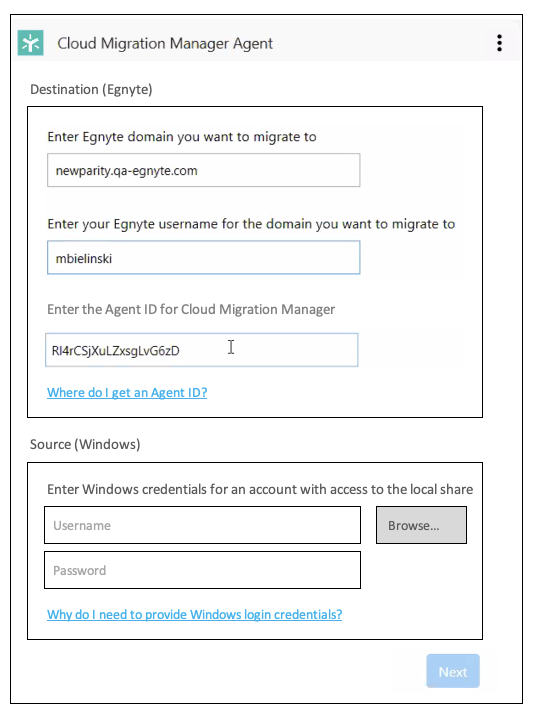 Once you have registered your Cloud Migration Manager Agent, you can see the Windows Host Username associated with the Agent from the System Tray.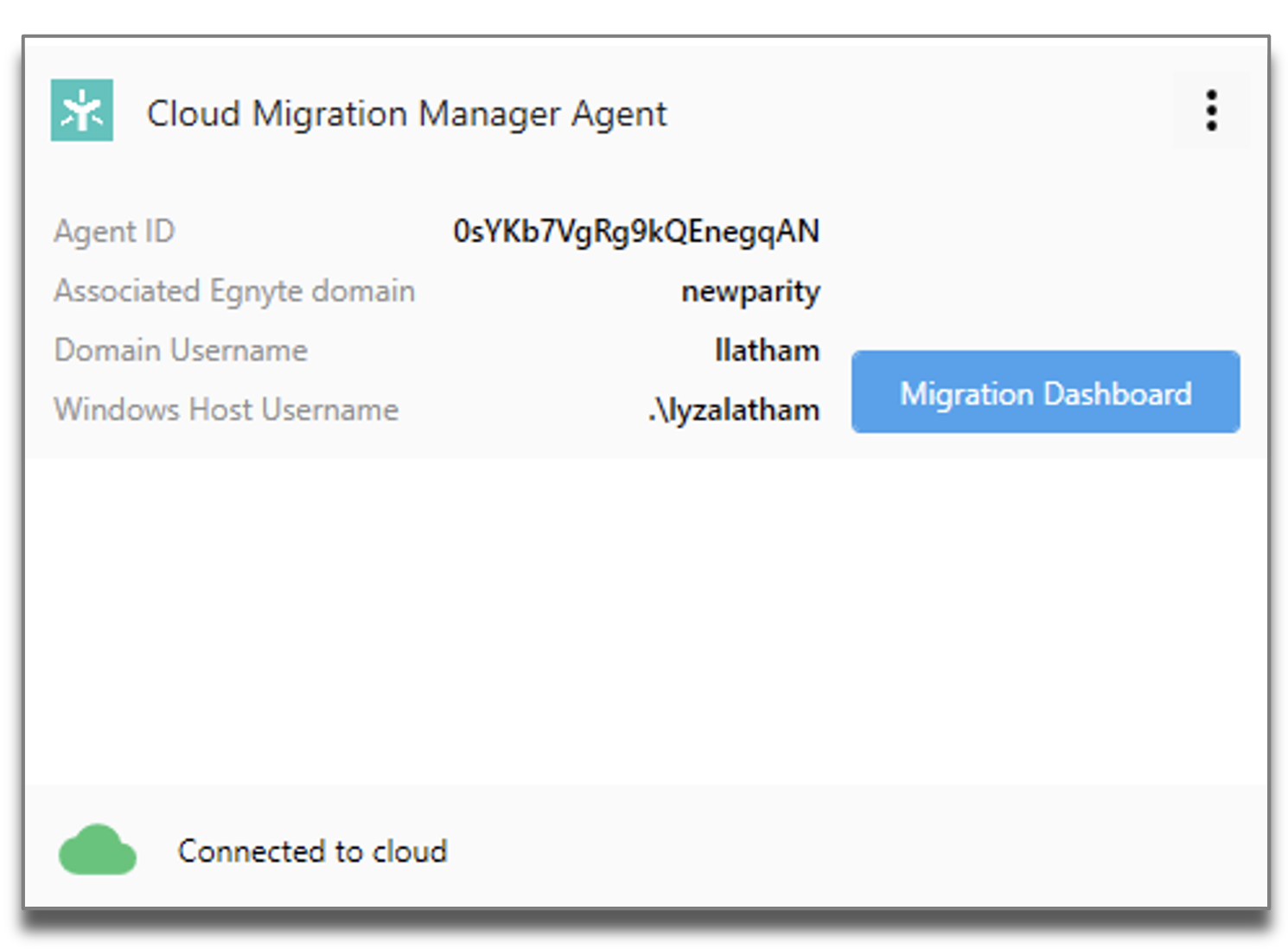 Questions? Feature Requests? Other Feedback?
If you have feature suggestions or requests, feel free to submit them here, and make sure you mention Migration App in the text.
For more complex requests that would benefit from providing screen shots or other attachments, you may submit them to support@egnyte.com. Be sure to include Migration App in the email title. Our Support team will push your comments to the Product team for consideration.