Audience
Any user of the Migration App.
This product is currently in Beta. We invite any Customers interested in joining the Beta program to engage Egnyte Professional Services for consideration.
What does it mean when Execute Command is grayed out, and I cannot migrate?
Check if the source CMMAgent is connected to the cloud. This can be checked within the Migration Details page on the line that reads Source Status.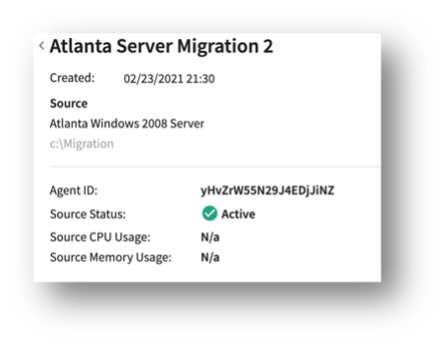 If the CMMAgent is not active for any reason, the Execute Command button will be grayed out. This can happen if the CMMAgent does not have network connectivity or if the CMMAgent service is not running on the host Windows system. You can start the CMMAgent service by navigating to Windows Services and restarting the CMM-Agent Service.