Overview
The Egnyte for ServiceNow integration will allow you to ingest Egnyte Protect Issues into ServiceNow Modules. This will allow you to create incidents in ServiceNow in a workflow that will allow you to integrate your IT workflows with Egnyte Protect.
Prerequisites for App Installation
ServiceNow Version - London, Madrid, New York
For creating incidents in the security incident table, the Security Incident Response plugin must be enabled.
Installation Steps
Download Egnyte ServiceNow Script based on your specific version
Search for Script Includes on the ServiceNow Instance. Choose under System Definition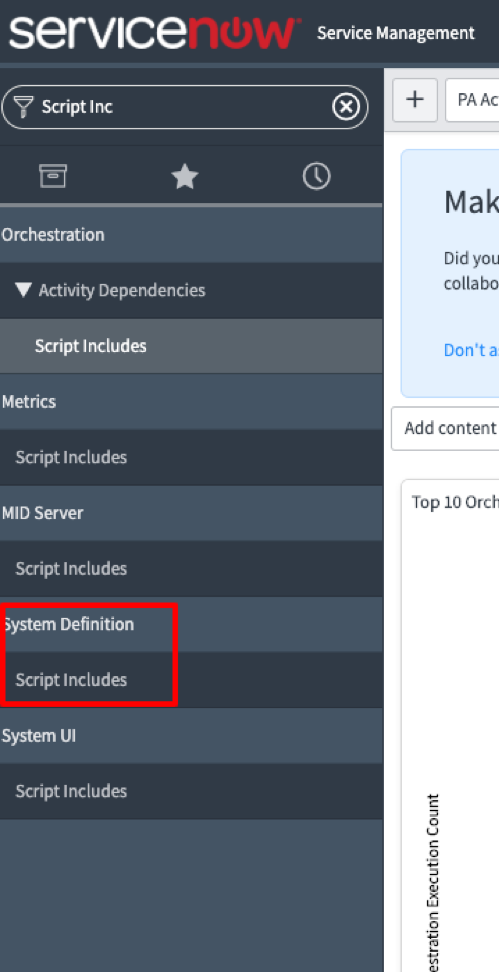 Click on the hamburger icon beside the column name.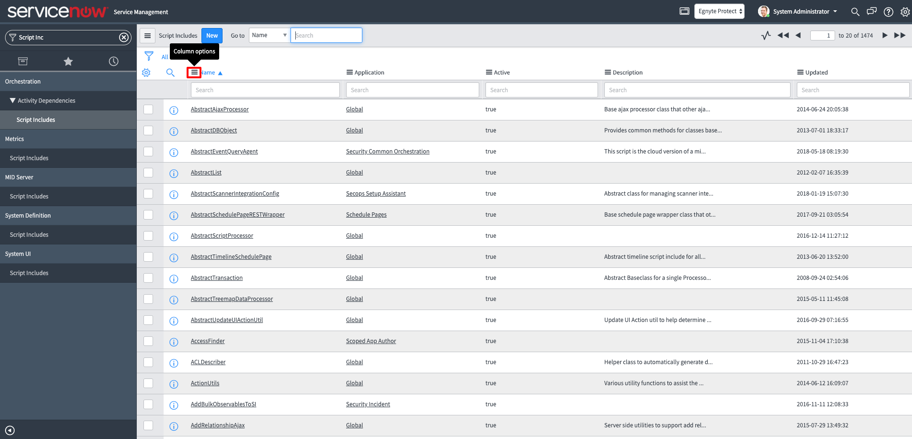 Choose Import XML options from the dropdown.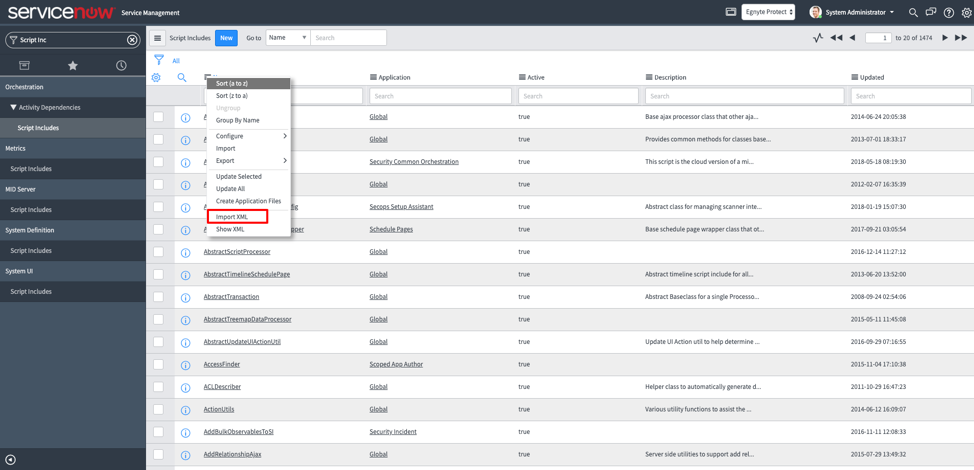 Upload the XML file which you've downloaded from Egnyte corresponding to your version
Search for Retrieved Update Set and click on Egnyte Protect
Click on Preview Update Set and then Commit Update Set. Which would make Egnyte App Visible in the ServiceNow Instance.


Note: If there are errors in Preview Update Set, Select All the errors and select Accept Remote Changes from the drop-down. It will not have an impact on the App.

Configuration Steps
Log in to ServiceNow App and search for Egnyte and then click on Configuration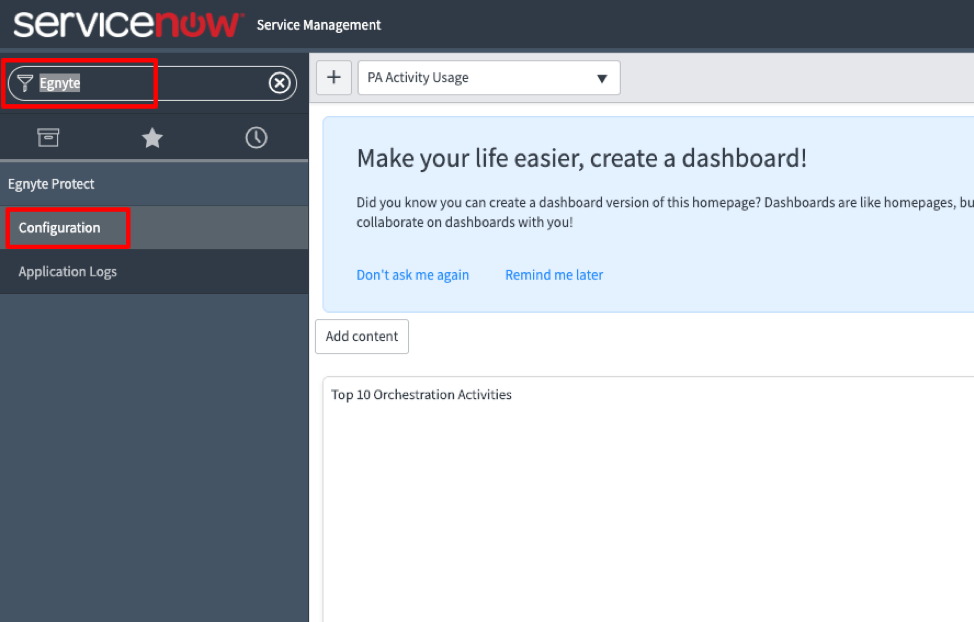 Click on New to configure an Egnyte Protect Account.

Fill in the details as per requirement and click Submit
| | |
| --- | --- |
| Name | Usage |
| Name | A logical name of the configuration |
| Region | Select in-between US and EU Endpoints as per your region. |
| Issue Table | Select Incident for ITSM and Security for SOC module in ServiceNow |
| Run | Select the appropriate mode of execution. We recommend using it on Hourly basis |
Click on Name again to go into the configured endpoint to Authenticate your Egnyte credentials.

Click on Authenticate to authorize your Egnyte Credentials.

| | |
| --- | --- |
| Name | Usage |
| Update | It would update the configuration of the Form |
| Execute Now | It would initiate the API call to fetch the events from Egnyte Protect |
| Delete | It would delete the configuration |
Upon deleting the configuration, Mapping of Incident/Security Incident Table IDs to the Egnyte Issue ID would be removed and further updates on those incidents will not be updated inside ServiceNow Incidents/Security Incidents.