Egnyte Connect Desktop App for Mac Installation Steps
1. Download and open the Egnyte Connect Desktop App installer for Mac.
2. Double click the installer and follow the steps on screen. 
3. When prompted, enter your computer password to install the helper application.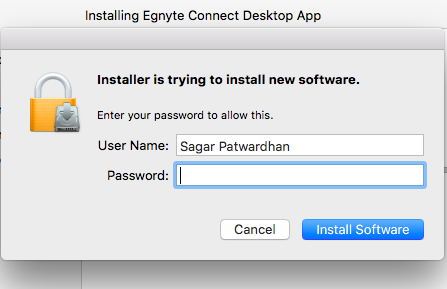 4. Click 'Set up Now' to open the Desktop App.

5. The next screen will allow you to configure a new drive. Enter your account credentials and click 'Add Drive'.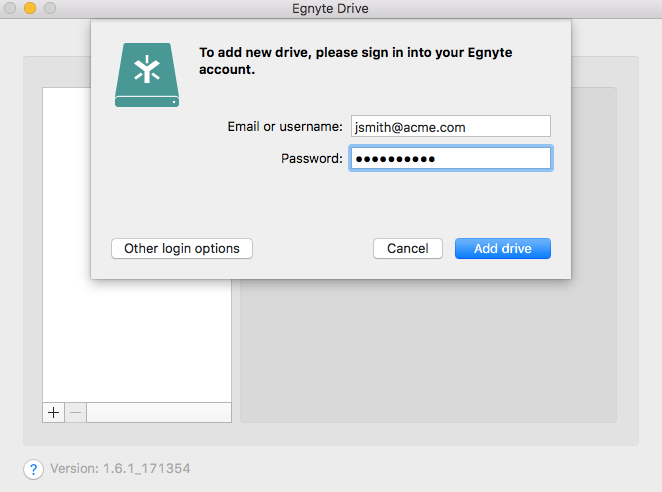 6. Done! Your drive is mounted and ready to use in Finder.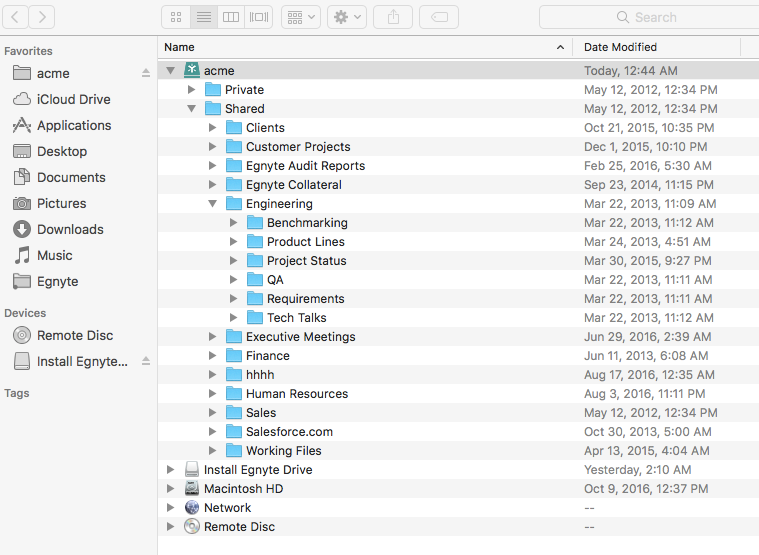 7. To create additional drives, please click on the Desktop App icon in the menu bar => Click the setting wrench => Settings Menu. Click (+) sign from the bottom left of the screen and enter the credentials.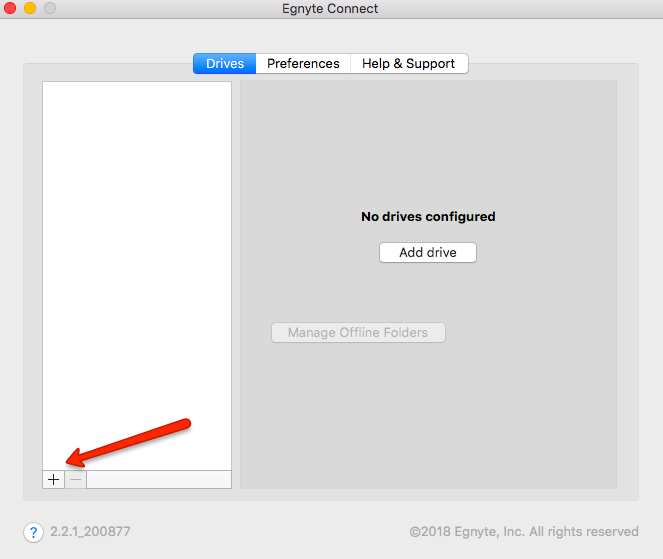 8. If installing on macOS High Sierra, ensure you approve Egnyte's kernel extension so you can use the app.
Egnyte Connect Desktop App for Mac Uninstallation Steps
To uninstall the Desktop App
1. From Finder, select Go > Go to Folder...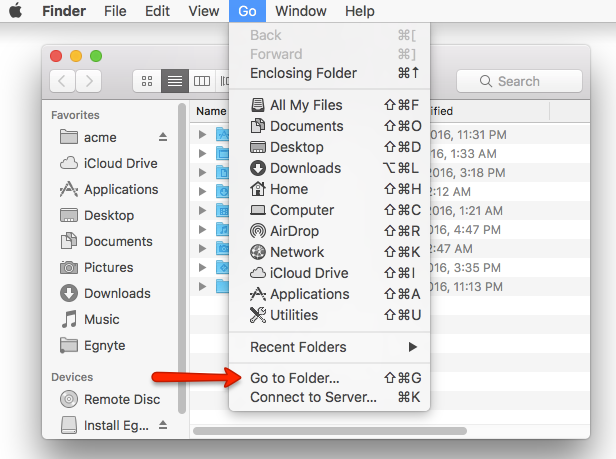 2. Enter "~/Library/Application Support/Egnyte Drive/"

3. Double click: "Egnyte Drive Uninstaller".