FTP access is limited to Admins and Power Users on the Office, Business, or Enterprise plans; trial users on these plans are limited to uploading 1 GB at a time via FTP.  FTP upload preserves timestamp as long as the option is enabled on the FTP client. 
1. Install WinSCP
a. Go here to install the latest version of WinSCP. Opt for the "commander mode" during the install wizard.
2. Set Up WinSCP
a. File Protocol: FTP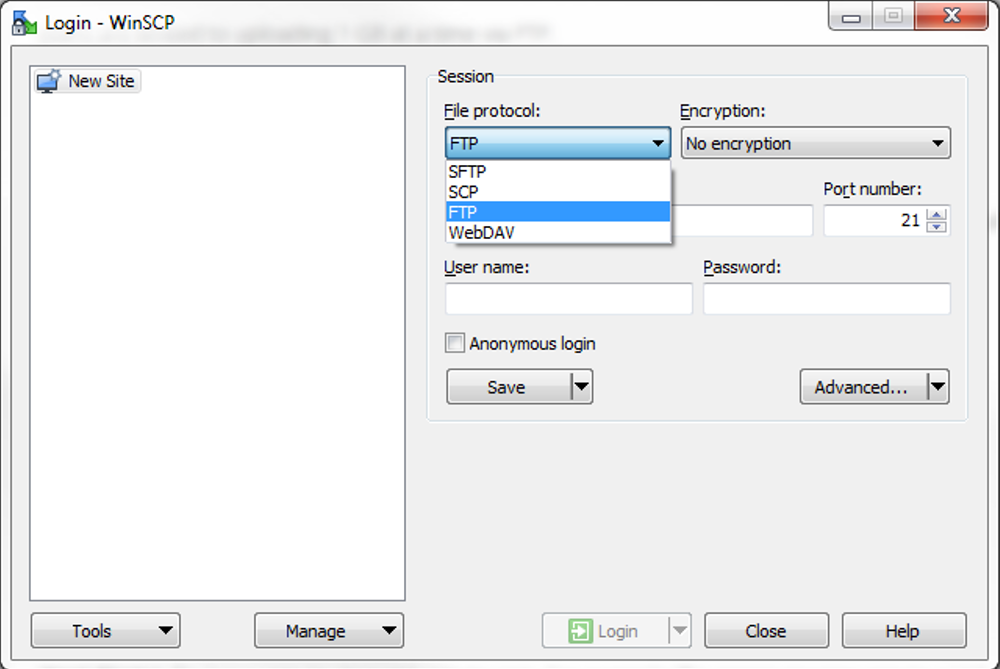 c. Encryption: TLS Explicit Encryption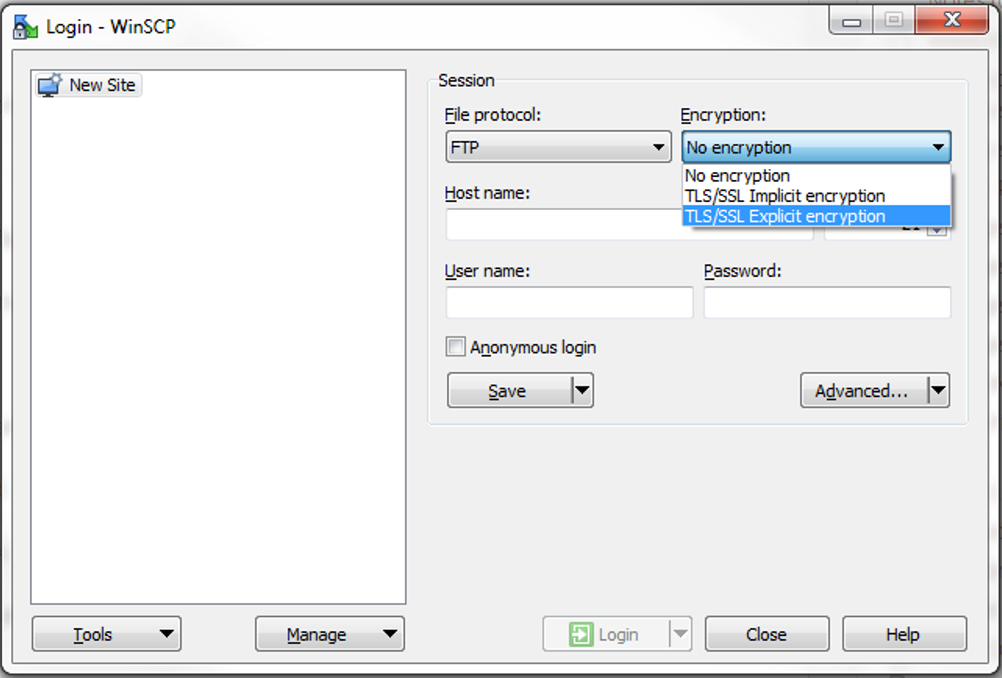 b. Complete the remaining blank fields in this screen.
Host Name: ftp-[your egnyte domain].egnyte.com. For example "ftp-premiumacme.egnyte.com"
Port Number: 21
User Name: [your egnyte user name]$[your egnyte domain]. For example "jsmith$premiumacme"
Password: your egnyte password.
SSO authenticated users will have to set a "Non-SSO" password that is only used for FTP. This can be done from the My Preferences tab under My Profile.
Account: you can leave this blank.
When you're done setting up this page, it might look like this: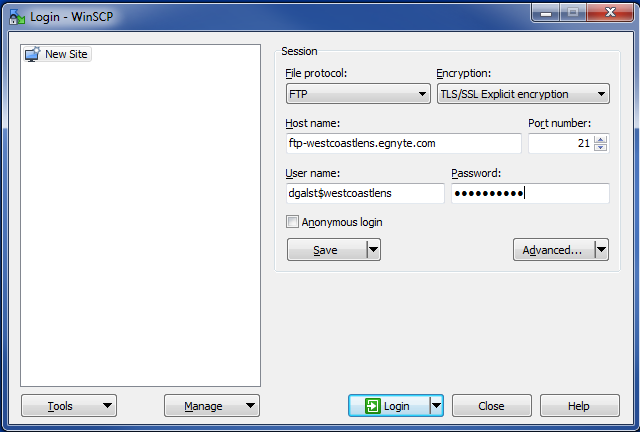 c. WinSCP maintains transfer mode as "binary" and preserves timestamps as a default setting. If you want to change them, you can do so from within the "Transfer" menu (go to Tools --> Preferences).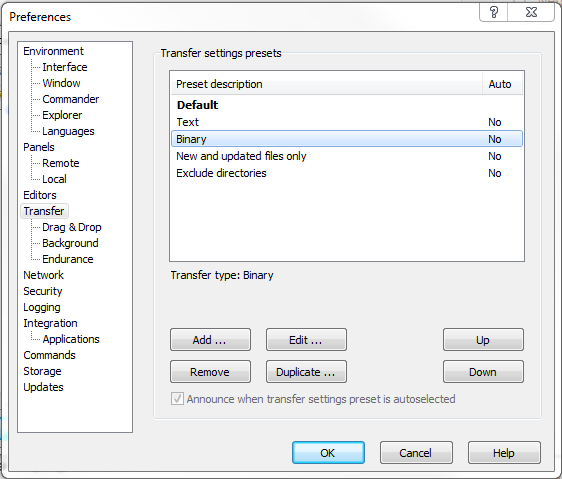 Select "Binary" and click "Edit." When the dialog opens, you'll be able to edit whether timestamps are preserved.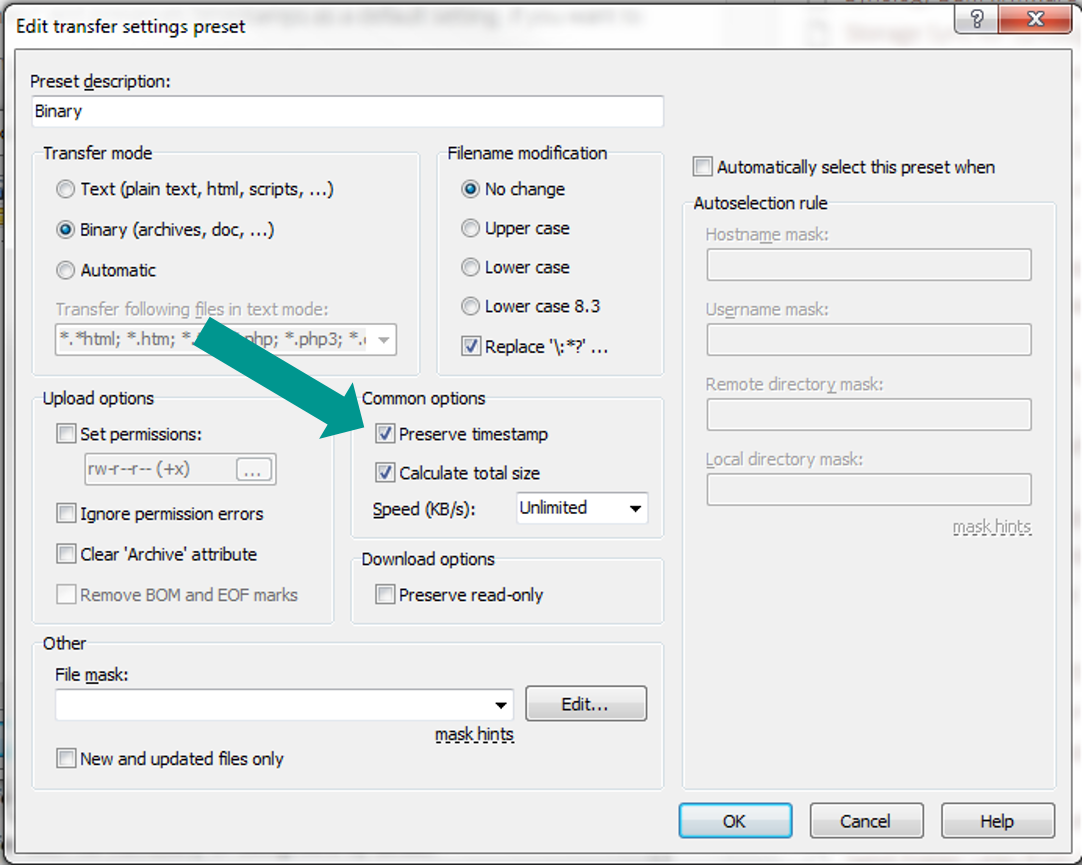 3. Upload Your Files
Once you connect, simply browse your local drive to upload from the Local Site window on the left. Drag the files to an appropriate folder in the Remote Site on the right, e.g. /Shared/Documents.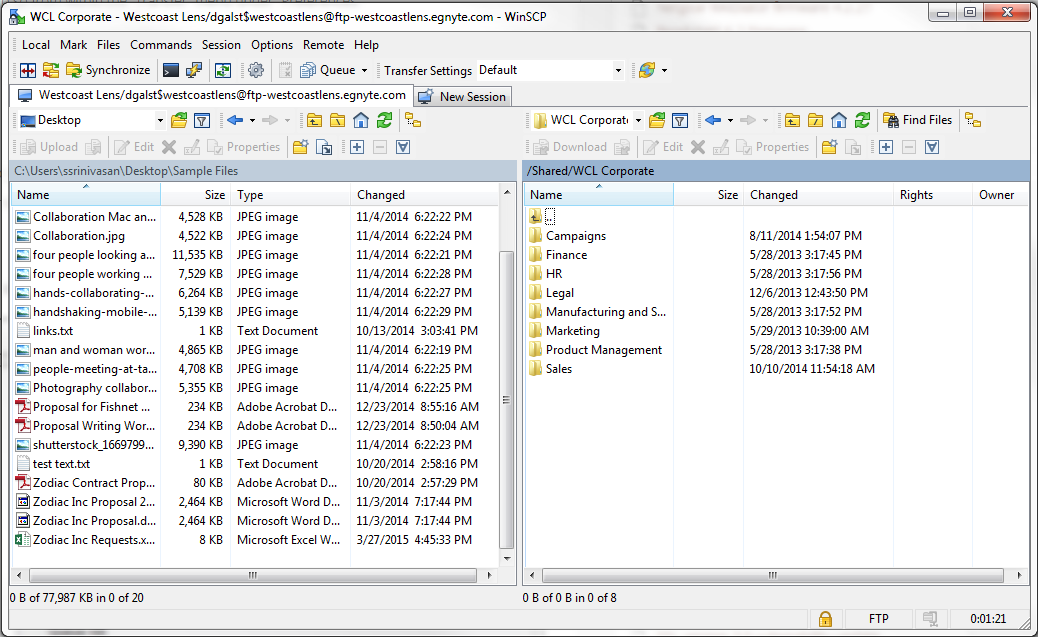 Please note that Egnyte limits FTP users to 6 concurrent transfers. You can change this setting here:
Firewall Recommendations
If your firewall has restrictions and blocks certain ports, you may need to allow outbound FTP port (21). Egnyte uses the following ports below for data transfer. 
10000-12000 & 20000-22000