Product: Smart Cache ver 4.5.1 Release Date: July 21st, 2023
AutoCAD Civil3D Support Over SMB Collaboration Mode
Smart Cache in SMB collaboration mode will start supporting AutoCAD Civil3D with both single-user and multi-user collaboration activities.
UI Modifications in Smart Cache Setup Configuration
The Smart Cache setup configuration UI look is re-designed to make it more clear for IT Admin to choose the use-case options of either going for "Revit and Civil 3D collaboration" use-case or for "Data collection" use-case under SMB collaboration mode. Below is the screenshot of the new UI of setup configuration.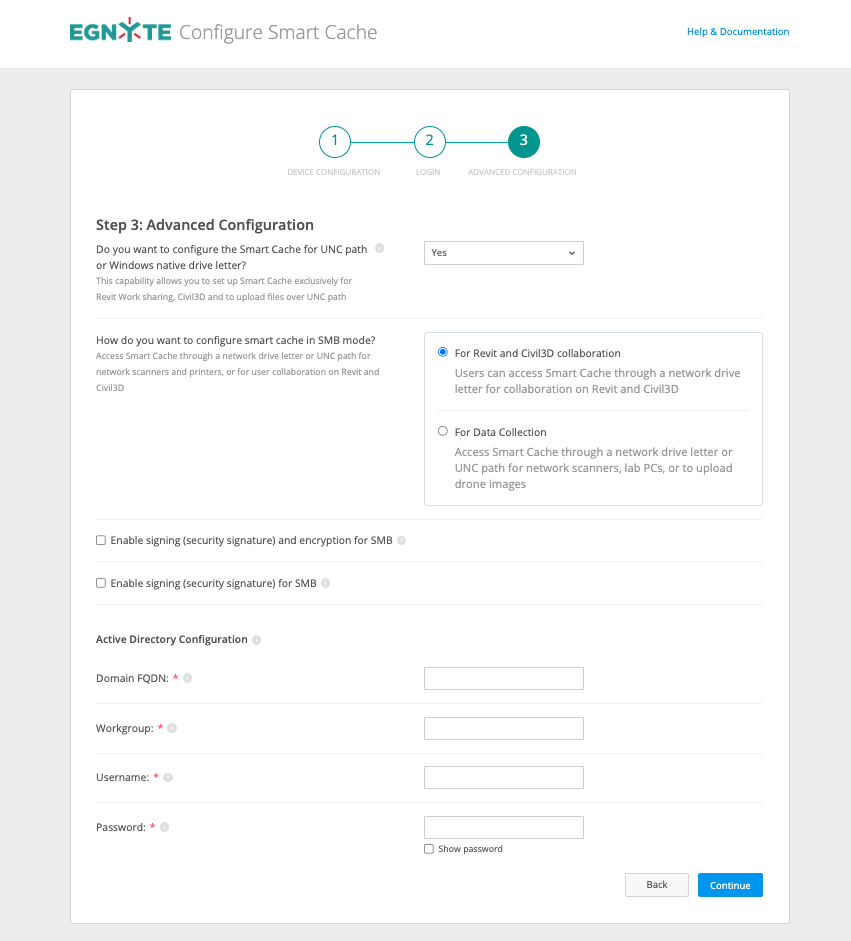 Cache Warming UI Enhancements
Cache Warming configuration settings are enhanced to include per folder file extension(s) and minimum file size per device criteria.
UI is re-factored to include the below configuration criteria as shown in the screenshot below.

Enter required file extension(s) for the selected folder(s)
Selecting minimum file size selection from the drop-down for the overall folders at device-level







Cache Warming setting page is modified to look and feel better with new user experience as shown in the screenshot below.




Cache Warming settings allows modification of existing configurations through the "Create selection" button option as shown in the screenshot below. Either of the below two ways modifications can be done:

Add new folders to the existing list or modify the existing file extensions and the file size.
Clear the existing configuration selection and select completely all new folders, file extensions and file size


Downloads (If Applicable)