Product: Web UI Release Date: June 21, 2023.
AI-Driven Document Summarization - Research Preview
This release introduces new AI-driven document summarization capability! The summaries are synthesized using industry-leading large language models (LLM).
In order to create a document summary, visit the new 'Summary' tab on the document preview pane. The summary will be synthesized and displayed in the tab.

Users can provide feedback on whether the summary is useful by using the thumbs-up or thumbs-down icons at the bottom of the summary pane.

The thumbs up/down icons will appear when you hover over the summary pane.
For more details on this feature, see this article.
File and Folder Shortcuts - Limited Availability
Overview
This release introduces powerful capabilities to create and manage shortcuts. These shortcuts are native to the Egnyte file system, and are OS independent (unlike Windows or MacOS shortcuts). Users can create the shortcuts using the WebUI or the Desktop App. Once a shortcut is created, the users can use it to navigate to the target file using the Mobile App, Desktop App, or the WebUI.
Using shortcuts, users can centralize & manage their data in one place, but put shortcuts to the content in multiple places as needed, without duplicating data or storage.
Creating Shortcuts using the WebUI
In order to create a shortcut, right click on the File or the Folder and choose the 'Create a Shortcut' option. A new shortcut would be created with the default shortcut name. Once created, a shortcut can be copied, renamed, moved, or deleted just like any other item. Anytime the user clicks on the shortcut, whether the click happens in WebUI, Desktop App, or Mobile App, they would be automatically redirected to the underlying original file/folder.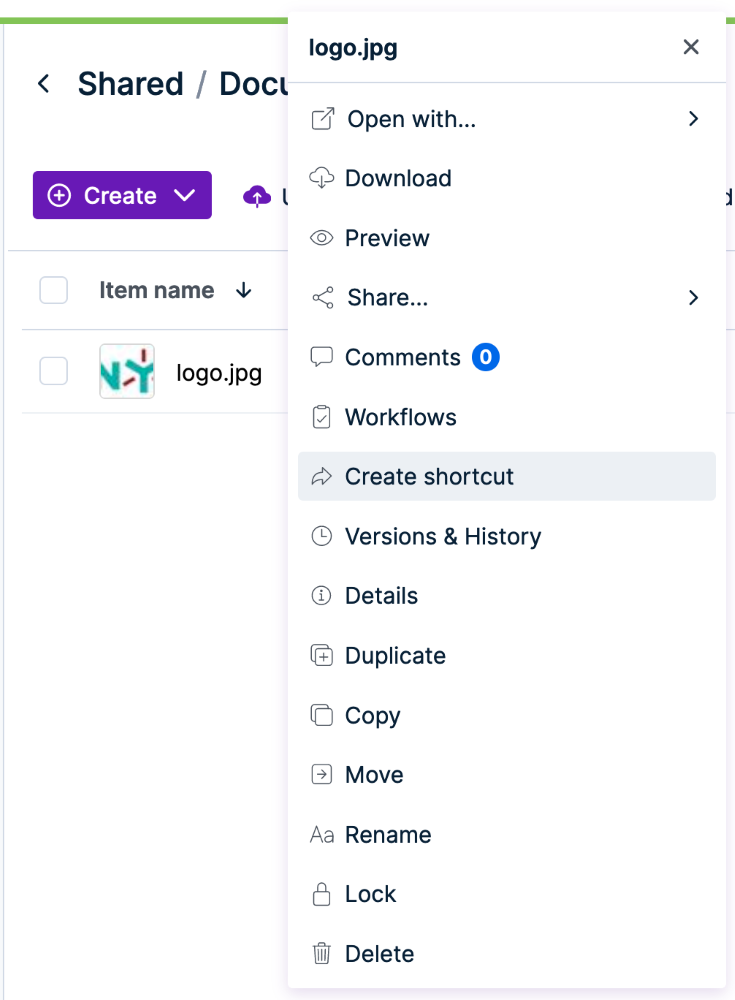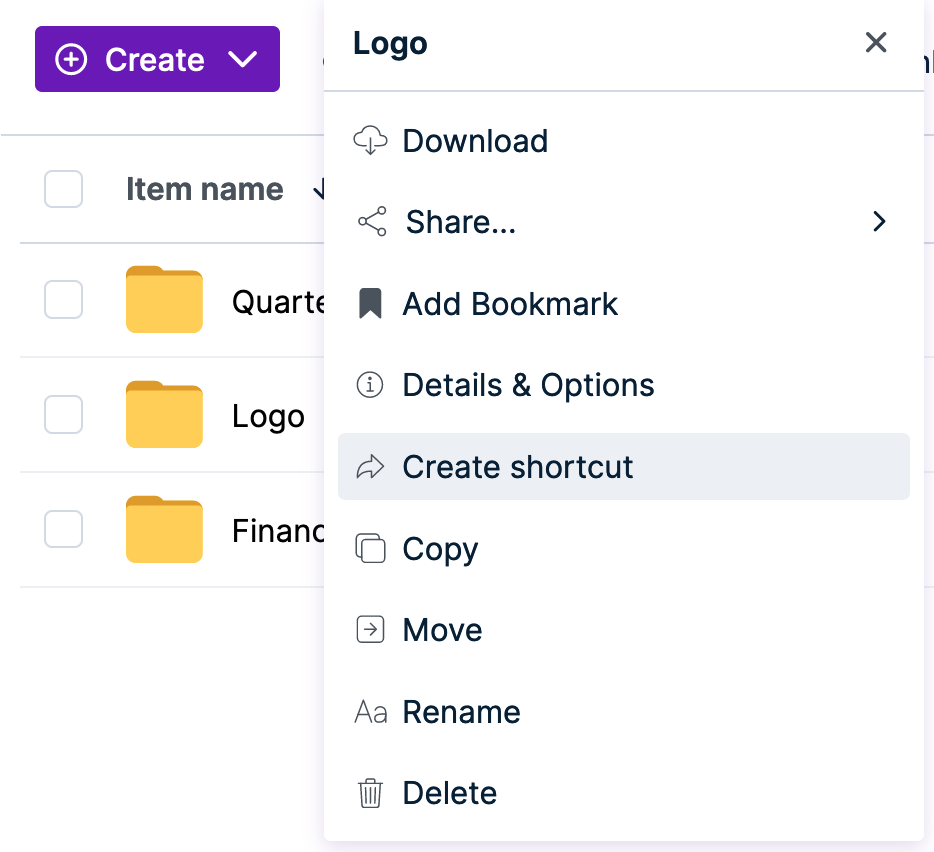 For more details on shortcuts, see this article. Reach out to support@egnyte.com if interested in this feature.
Additional Information and Resources
The current release contains a few improvements to existing functionality.
Minor performance and stability improvements

Minor logging and UI improvements

Minor bug fixes
The changes will be available to all users by June 22, 2023.