Product: Web UI Release Date: June 9, 2023
We're excited to announce the available of significantly improved PDF capabilities in the Egnyte WebUI with a new PDF Viewer and an optional PDF Editing module. PDF files are the most commonly uploaded and shared documents with Egnyte, and these improvements bring Egnyte's PDF capabilities to the next level.
New PDF Viewer
The all-new PDF Viewer provides a high fidelity rendering of PDFs and other documents and includes the following improvements over the previous viewer:
Document search – search within the document and navigate to the location of matches
Annotations panel – view and search PDF annotations
Thumbnail view – view page thumbnails and navigate to corresponding pages
Outline view – view document outlines and navigate to document sections
Attachment view – view and download document attachments
Improved printing – choose whether or not to include annotations in printed copies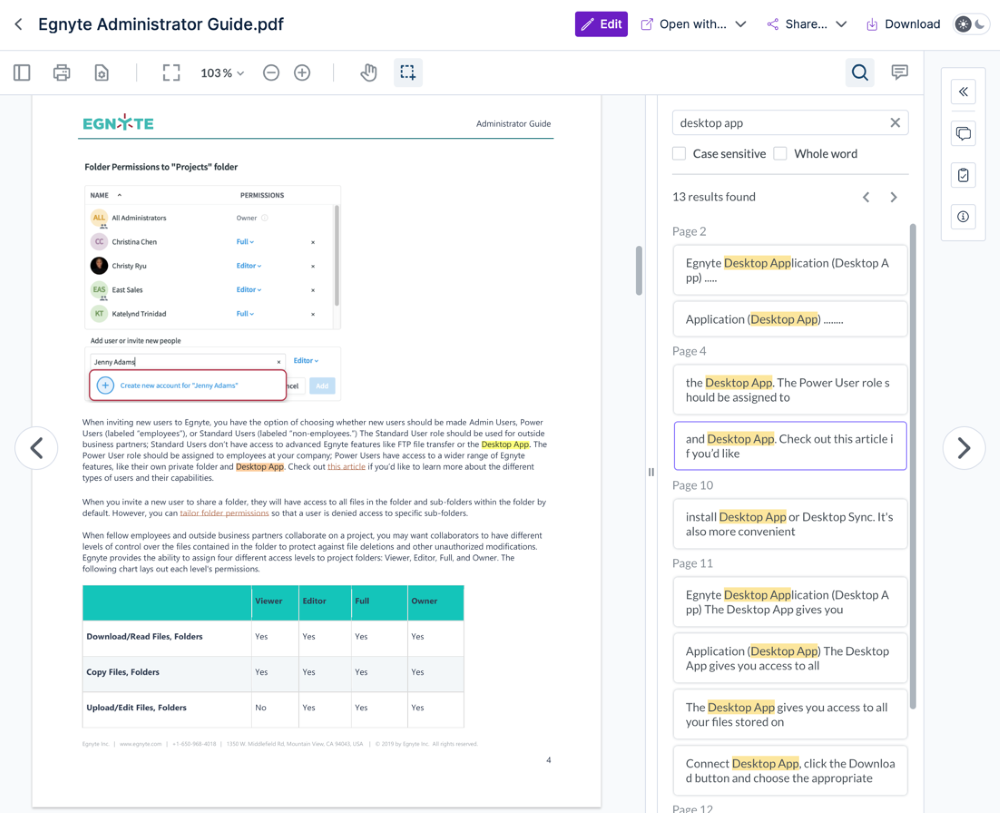 Learn more about the PDF Viewer
PDF Editing
The PDF Editing add-on provides PDF editing functionality within the browser for the PDFs you have stored in Egnyte. Annotations and edits are saved natively in the PDF and can be viewed in desktop, mobile, and other third-party viewers.
Users with Editor and greater permissions on a PDF file can enter Edit mode where a set of additional editing menus provide access to 30+ annotation, form filling, and form creation tools.

Many of these tools support a wide variety of formatting options including colors, stroke width, opacity, and other formatting options.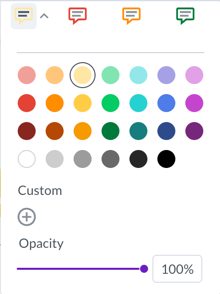 PDF edits can be saved as a new version of the file or as a new file.