Audience
Any user of the Migration App.
This product is currently in Limited Availability. We invite any Customers interested in using the product to engage Egnyte Professional Services or their Customer Success Manager to have it enabled for their domain.
Using the Select Function
When you create a new migration job, you are required to complete the Create Job modal.
For the Source Folder Path, you can either type the path manually, starting with /Shared or /Private, or you can the Folder Picker to choose the folder from the directory.
Scanning the Source
Migration App needs to first understand the folder structure on the source, so an initial high-level scan is required from the Agent. This can be done from the Migration Dashboard or from the Create New Migration dialog.
To initiate a scan of a connected Agent from the Migration Dashboard, under the context menu (3 dots), select Scan Source.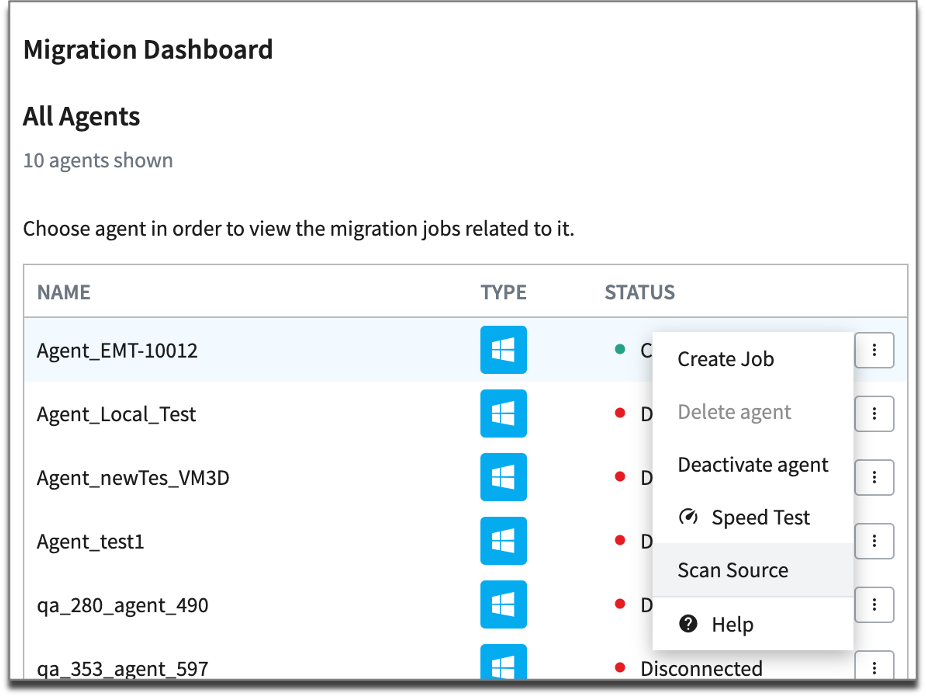 You will be offered a dialog box displaying all the mapped drives connected to the host where the agent is installed. Select one or all available drives and click Scan.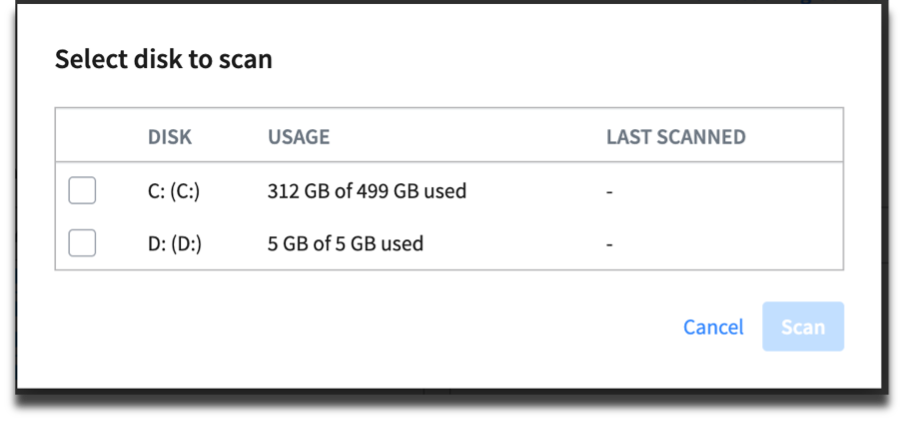 While the scan is in progress, it displays the status on the Agent details as Running.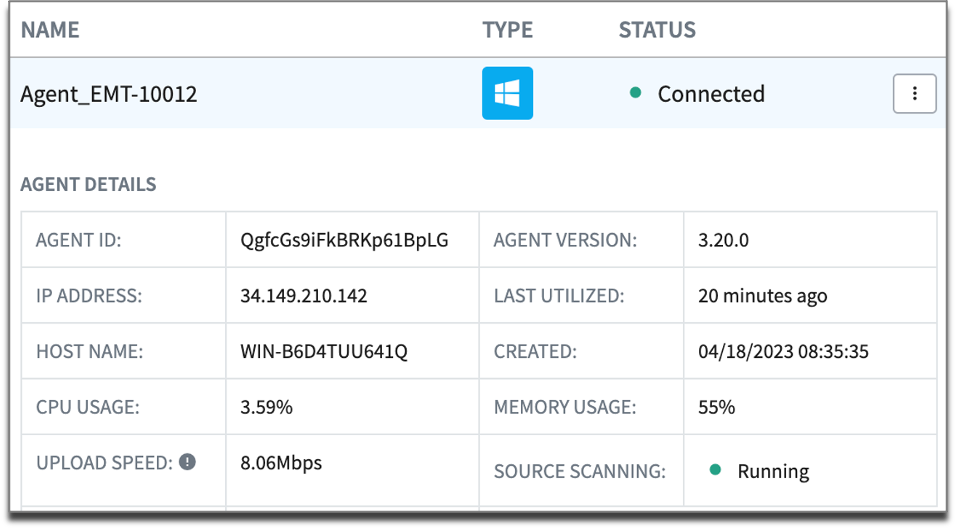 Once the scan has finished, the completion time is displayed on the Agent details.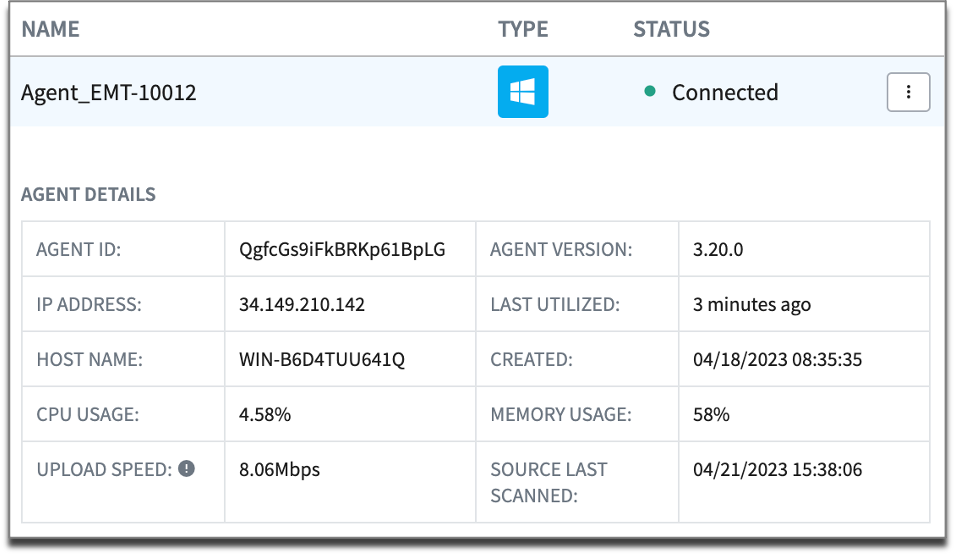 On the Create New Migration Job dialog, you can hover over the information icon and see when the source was last scanned.

Clicking Scan Source from this dialog brings up details about all disks on the source, and allows you to rescan, or to initiate a scan if none had previously been run on any of the available disks.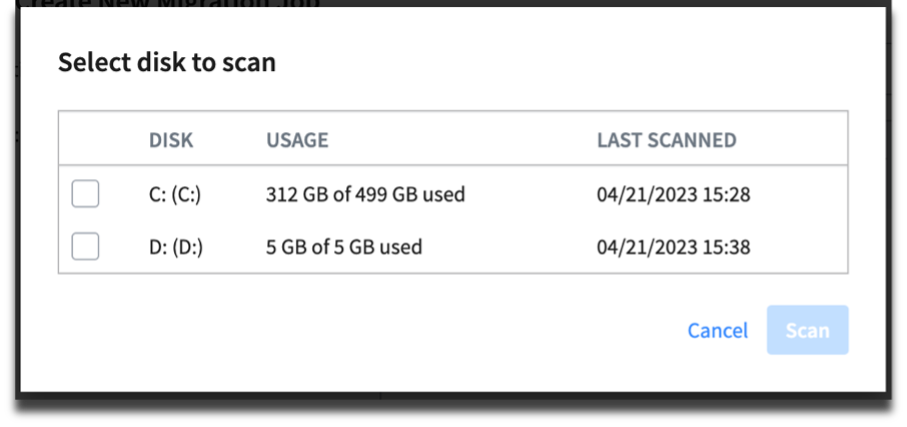 Once a scan has been completed, on the main dialog you may click Select in the Source Folder Path field, which brings up a list of folders.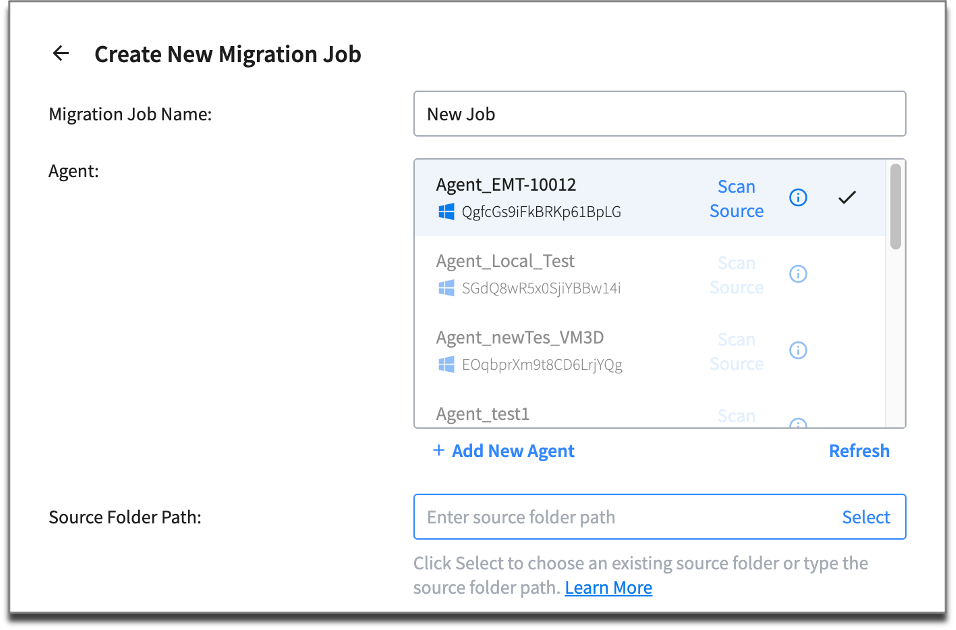 You can navigate down as many levels as desired through the folder structure.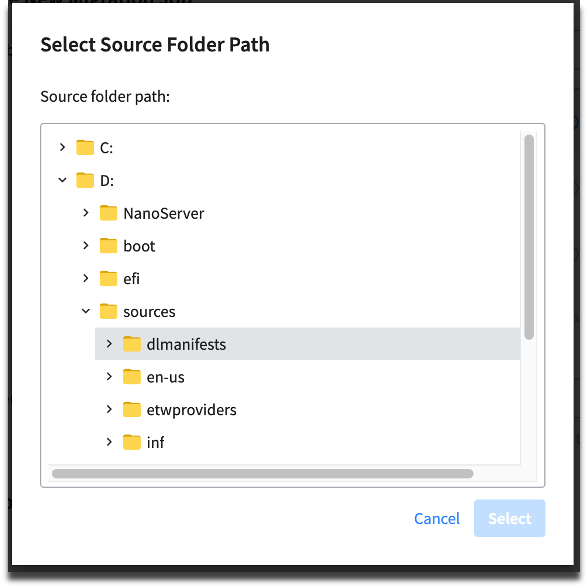 After making a selection and clicking Select, you will be returned to the main dialog with the Source Folder Path prepopulated.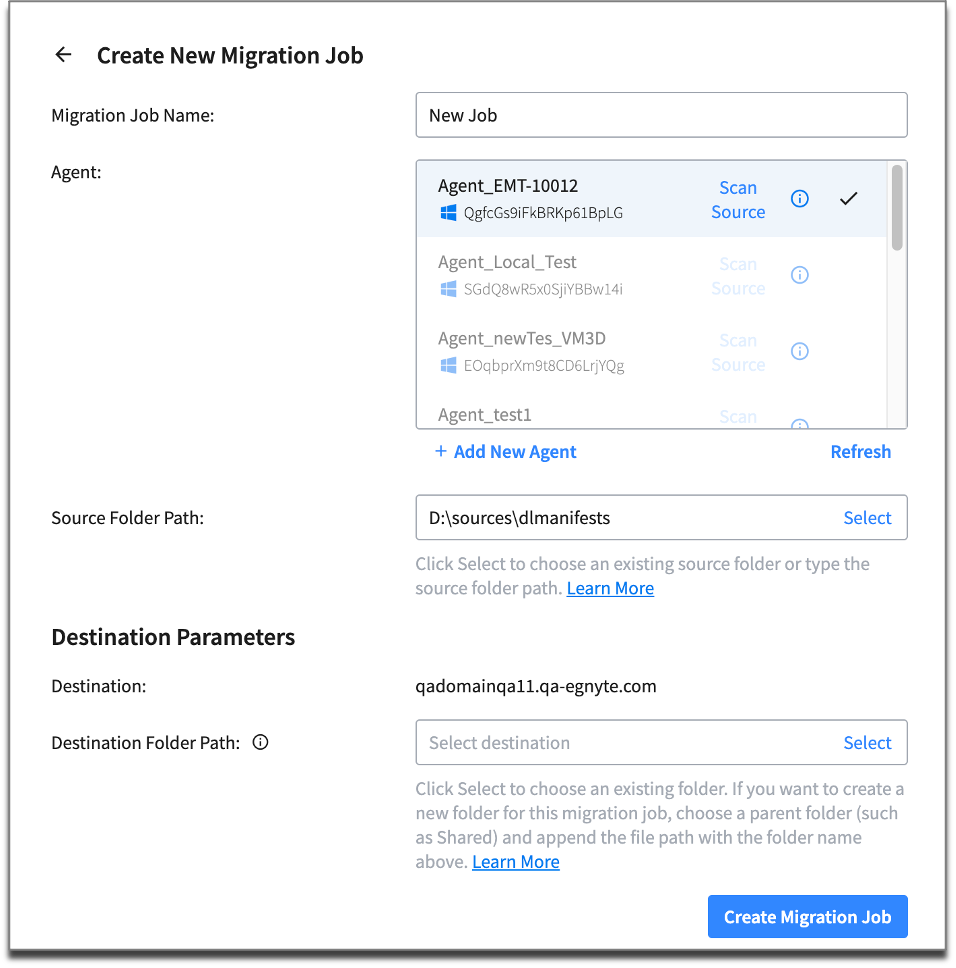 The maximum number of folders the Source Scan can accommodate is 500K. If the source contains more than 500K folders, the Source Scan will fail, and an error message will display. In such a case you must manually enter the Source Folder Path.
Questions? Feature Requests? Other Feedback?
If you have feature suggestions or requests, feel free to submit them here, and make sure you mention Migration App in the text.
For more complex requests that would benefit from providing screenshots or other attachments, you may submit them to support@egnyte.com. Be sure to include Migration App in the email title. Our Support team will push your comments to the Product team for consideration.