Audience
Any user of the Migration App.
This product is currently in Limited Availability. We invite any Customers interested in using the product to engage Egnyte Professional Services or their Customer Success Manager to have it enabled for their domain.
Context
Permissions Migration is usually the last step in a migration project, but there are times that you may wish to do a dry-run before initiating the actual Permissions Migration. A Permissions Migration Simulation provides you with insights into any missing Users and Groups on Egnyte that you will need to create before running the final Permissions Migration command.
Permissions Migration Simulation Command
Prior to initiating either the Simulation or a Permissions Migration, you must first create all the expected Groups and Users on your Egnyte domain.
Navigate to the Migration Details page. On the Migration Actions menu, select Permissions Simulation.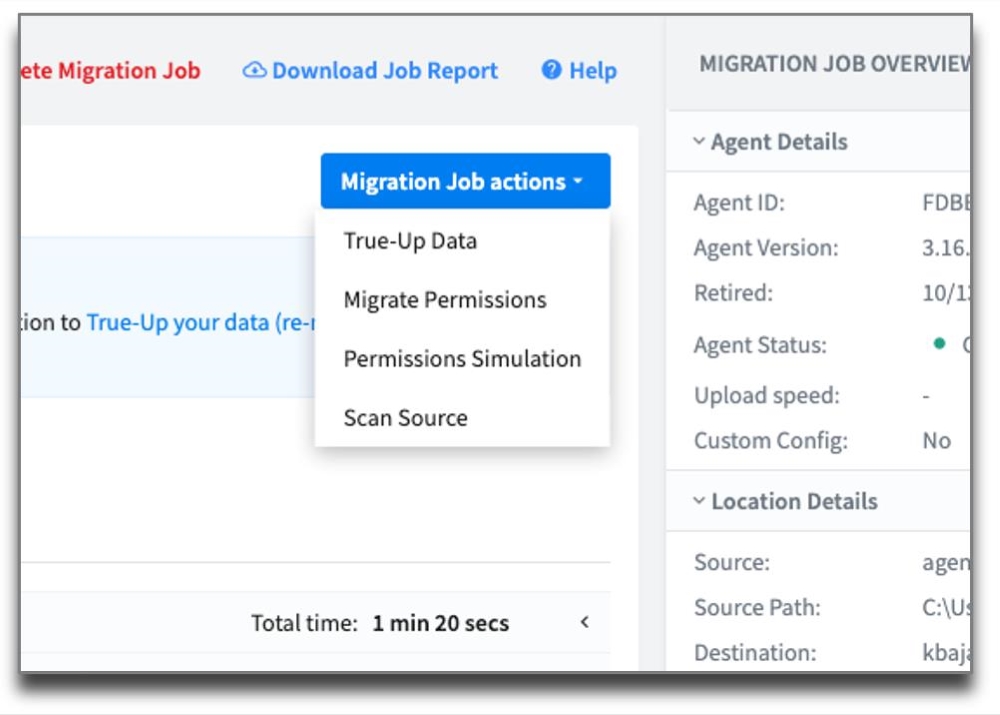 This will initiate a three-step process.
First, Migration App scans the source to identify NTFS permissions.

Next, it scans the destination domain to identify Users and Groups that have already been created.

Finally, it compares the two to provide insights as to what might be missing

Depending on the number of permissions on either your source or destination, these scans can take some time to complete.
Once the command has completed, the results will be displayed on the Migration Details page. Additional information may be found on the Migration Job Report.
Permissions Simulation on the Migration Job Report
Click Download Job Report and open the CSV file. The Migration Summary register will include the Permissions Simulation on the list of completed commands.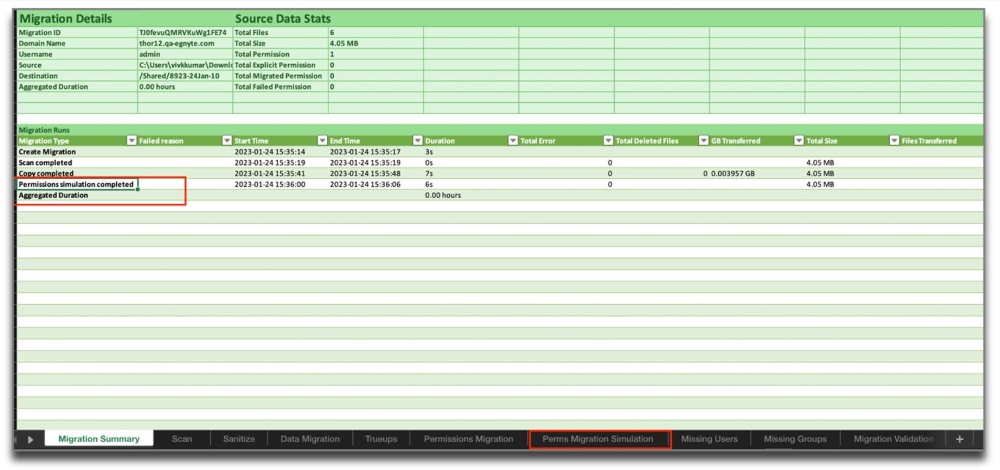 You can also select the Perms Migration Simulation register for more detailed information. And the Missing Users and Missing Groups registers will provide a list of anything found missing.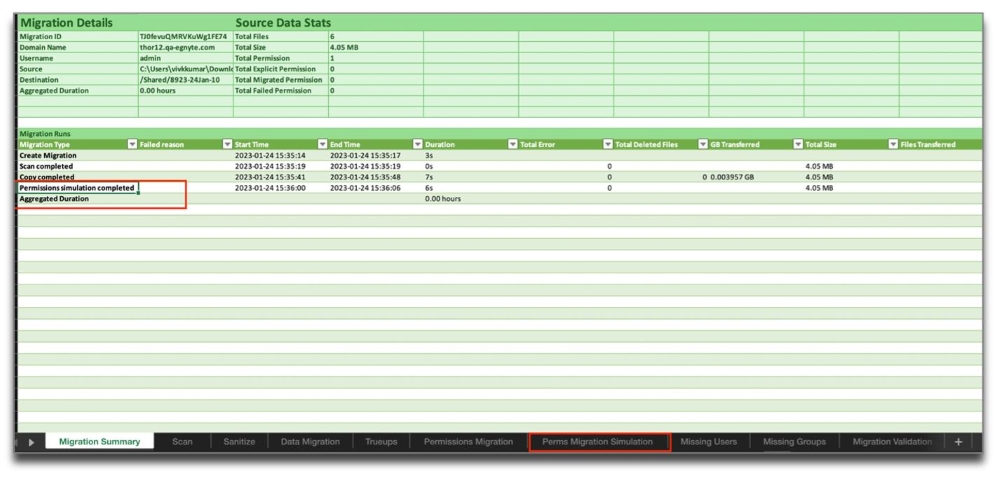 Questions? Feature Requests? Other Feedback?
If you have feature suggestions or requests, feel free to submit them here, and make sure you mention Migration App in the text.
For more complex requests that would benefit from providing screenshots or other attachments, you may submit them to support@egnyte.com. Be sure to include Migration App in the email title. Our Support team will push your comments to the Product team for consideration.