Audience
Any user of the Migration App.
This product is currently in Limited Availability. We invite any Customers interested in using the product to engage Egnyte Professional Services or their Customer Success Manager to have it enabled for their domain.
Using the Select Function
When you create a new migration job, you are required to complete the Create Job modal.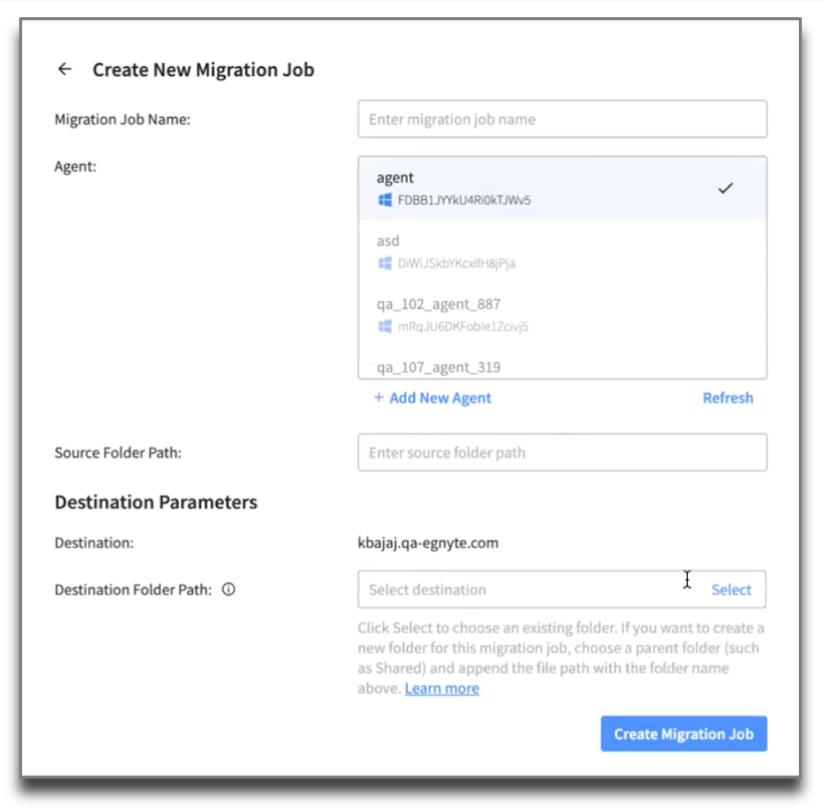 For the Destination Folder Path, you can either type the path manually, starting with /Shared or /Private, or you can click Select to choose the folder from the directory.
Clicking Select brings up a new dialog box that presents the directory on the destination domain. Note that under Private, you will only be able to see folders that you have write access to.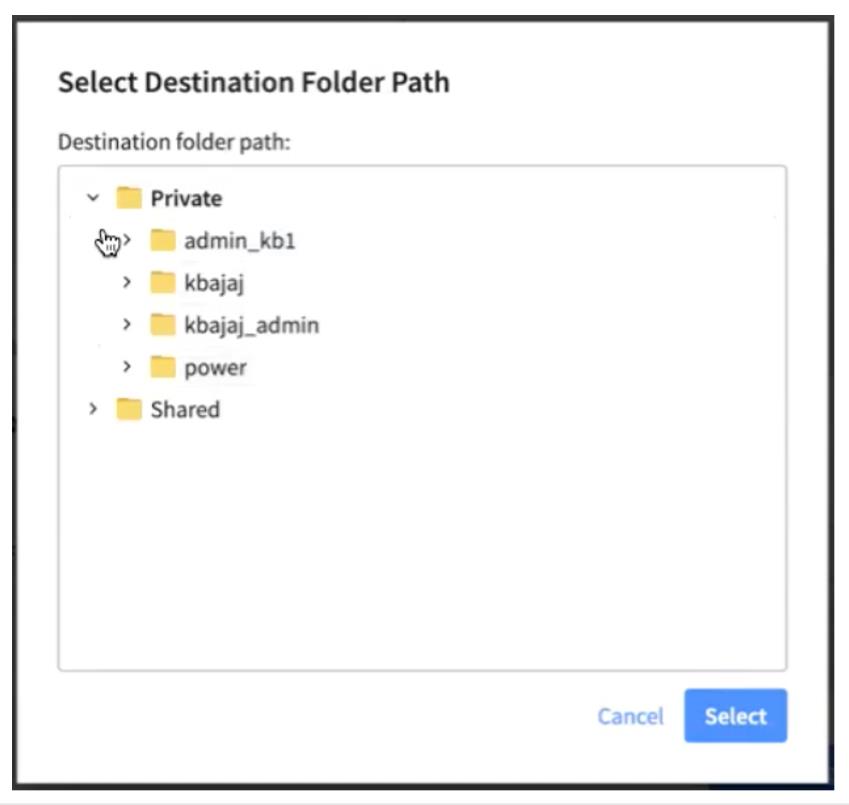 Navigate down to any child folder level and select the folder you want to target. You can see in the example below that the selected folder "data" appears in bold face. When you have identified the folder desired, click Select.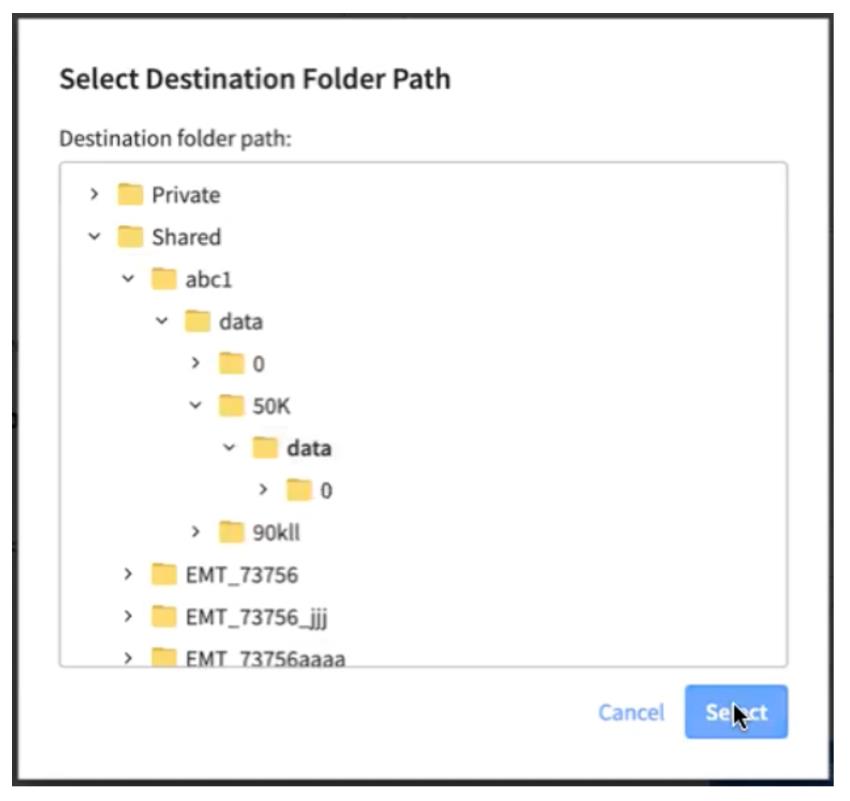 Now on the Create Job modal, the path you selected is displayed. You also have the option to append that path with another child folder name. If that folder does not exist, the migration job will create it. In the example below, we appended the path with "abc." When you have the path you want, click Create Migration Job.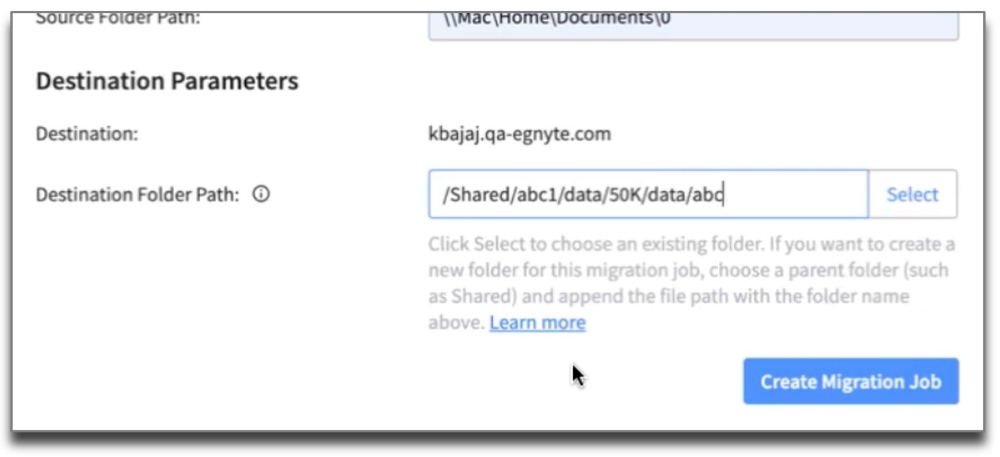 Known Limitations
Currently, we have identified a delay in displaying the directory whenever there are a large number (thousands) of folders to present. This will be addressed in a future release.
Questions? Feature Requests? Other Feedback?
If you have feature suggestions or requests, feel free to submit them here, and make sure you mention Migration App in the text.
For more complex requests that would benefit from providing screenshots or other attachments, you may submit them to support@egnyte.com. Be sure to include Migration App in the email title. Our Support team will push your comments to the Product team for consideration.