The Issues tab displays all open issues found by Egnyte Secure & Govern across all content sources (by default). Each issue is assigned a Severity score based on the issue type and the nature of the item to which the issue pertains.
For instance, an Unused Group issue has a severity of 1, whereas a Public Link issue that concerns a file with sensitive content may have a severity of 9. You can sort by issue severity to help you quickly review and triage the most important issues.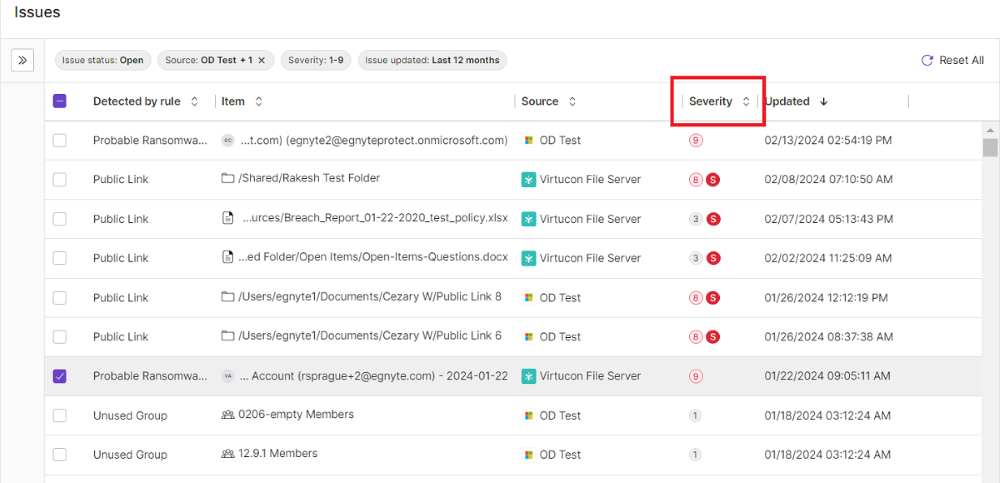 You can narrow the list of issues shown by using the filters in the left-hand pane. For instance, you can choose to see only issues of a specific type, or those issues found after a certain date or with specific severity. By default, the issue list is sorted by issue update time, with the newest issues on top.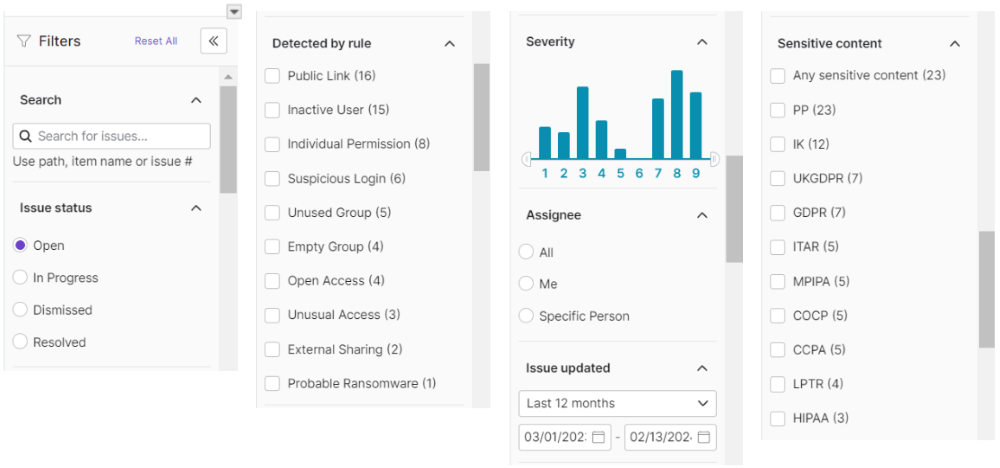 New issues won't automatically appear while you remain on the Issues tab. To show new issues and any updates to existing issues, click the Refresh button at the top right.