In our commitment to delivering a best-in-class user experience to our customers, Egnyte is proceeding with the multi-phase UI Redesign.  With this new development, we are introducing a new navigation paradigm for Collaborate WebUI and redesigned domain configuration setting pages.
New Product Navigation Bar
With the new Product Navigation bar, the product-specific menu items like "Links", "Task & Workflows" and others will be moved from the header bar to the navigation column on the left: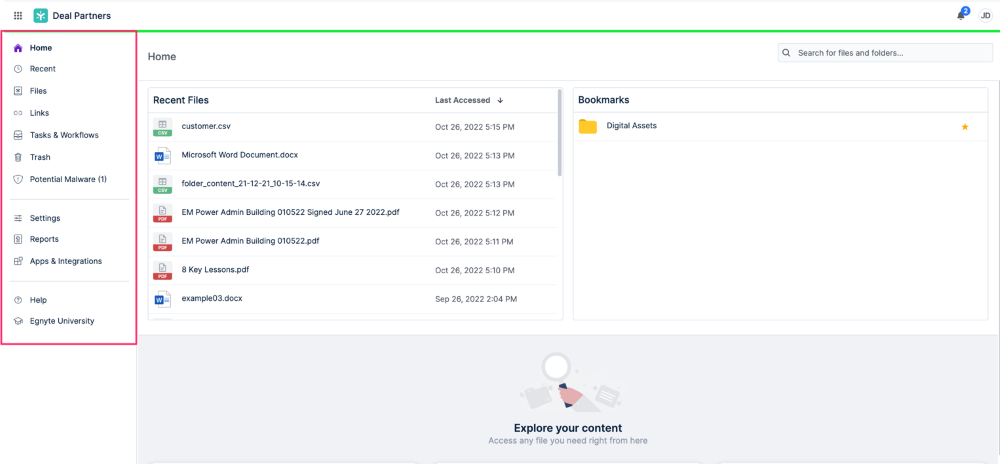 It will be possible to collapse the product navigation bar to free up space whenever needed: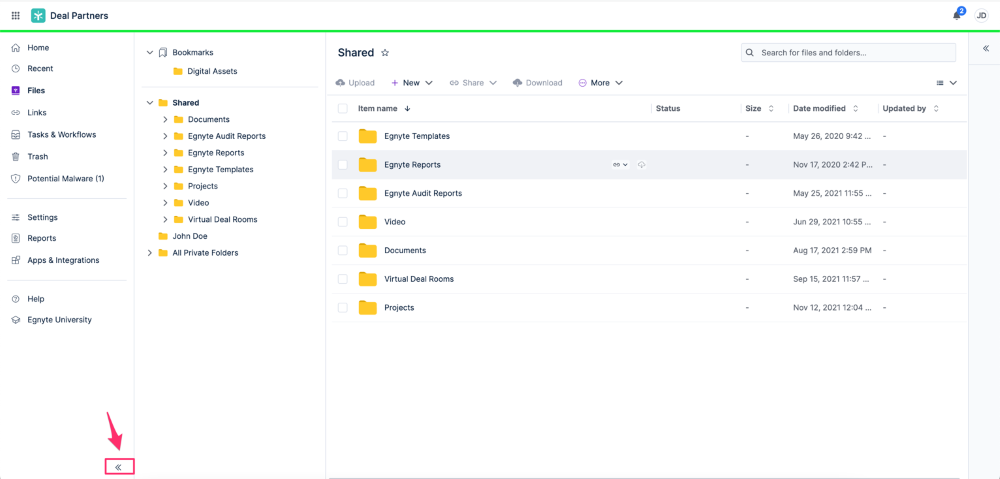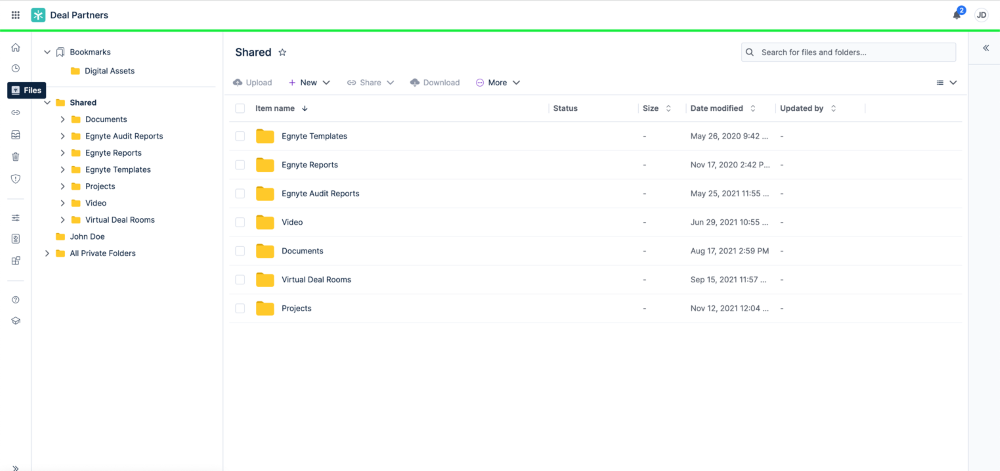 New Application Switcher
To switch between different Egnyte applications: Collaborate, Secure & Govern, Egnyte for Life Science etc., users (entitled to access the applications) will use a new App-Switcher in the top-left corner: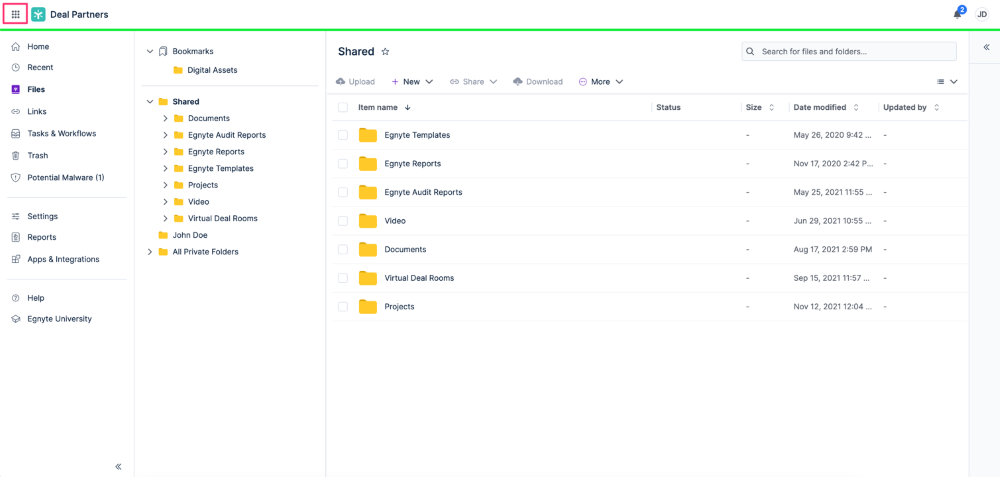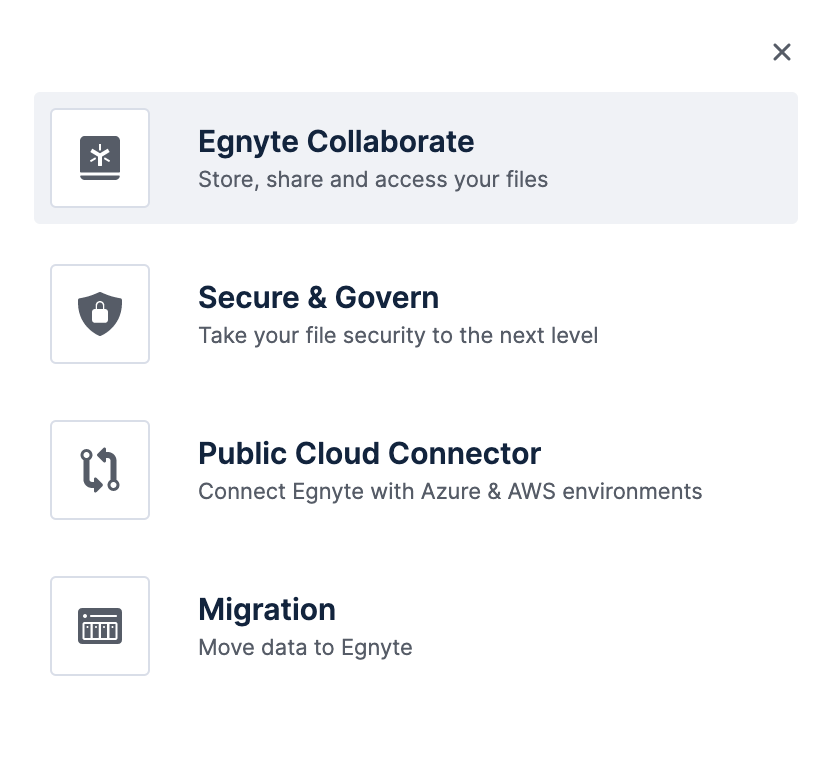 The App-Switcher will replace the existing "hamburger" menu residing in the top-left corner.
Redesigned Settings Menu
The Settings menu will be redesigned to have all of the settings easily managed from a single place: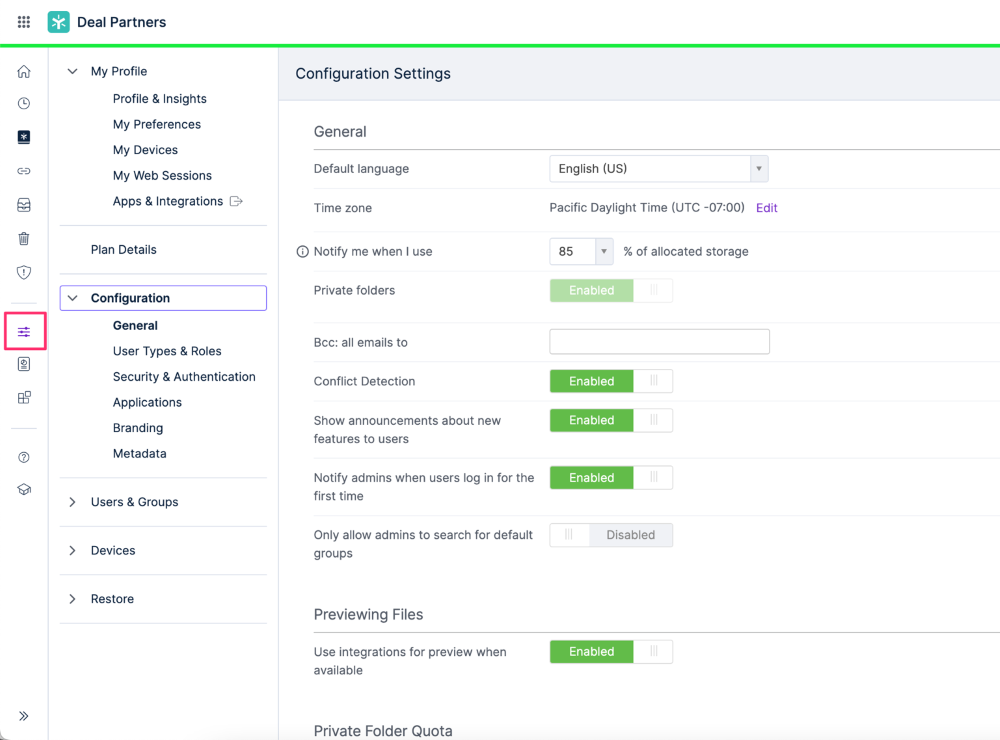 Feedback 
Egnyte Team will be glad to hear your feedback. Let us know what you think – you can provide your feedback and ask questions via your Customer Success Manager or via submitting your idea here.